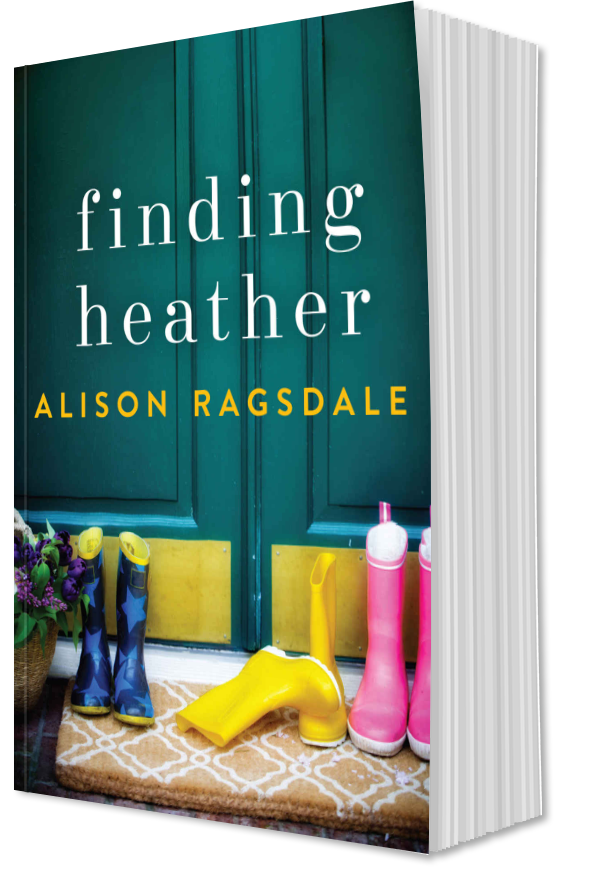 Finding Heather

Heather Forester is losing her grip on reality. She turns up at the airport to meet her pilot husband, Brett—and then she remembers: he's not coming back. Brett died months ago, leaving her lost in the crippling, confusing maze of widowhood.
Now alone with her seven-year-old twins, Heather craves the support of her mother and brother, who are halfway across the world in Scotland. But when she moves her fractured family to her homeland, their lives change in ways she never could have anticipated.
As her children struggle to fit in to their new home, family, and school, Heather also wrestles with the painful truth that she has become a stranger in her own hometown.
Surrounded by the rugged, breathtaking beauty of the Isle of Skye's rocky coastline, velvet moors, and lush forests, Heather must face challenges old and new as she puts her life back together and learns the healing power of family.
The Father-Daughter Club

David and Elizabeth Fredericks are spending a month away from their home in Eastern Scotland. Traveling through Greece and Italy, they plan to indulge David's love of classical architecture, celebrate his retirement, and heal the wounds his recent affair caused to their marriage.
When their daughter Kate, an engineering professor and the apple of David's eye, turns up in Athens unannounced to tell them that she is in love with Charlotte Macfie, a talented patisserie chef, things quickly go awry.
Unable to cope with Kate's revelation, David withdraws, and Elizabeth is forced to take on the uncharted role of mediator, between the formerly inseparable father and daughter.
When tragedy strikes, the Fredericks' must find a way to put their differences aside and build a newly structured family.
"A thoroughly readable story about acceptance, forgiveness, and redemption."
— Kirkus Reviews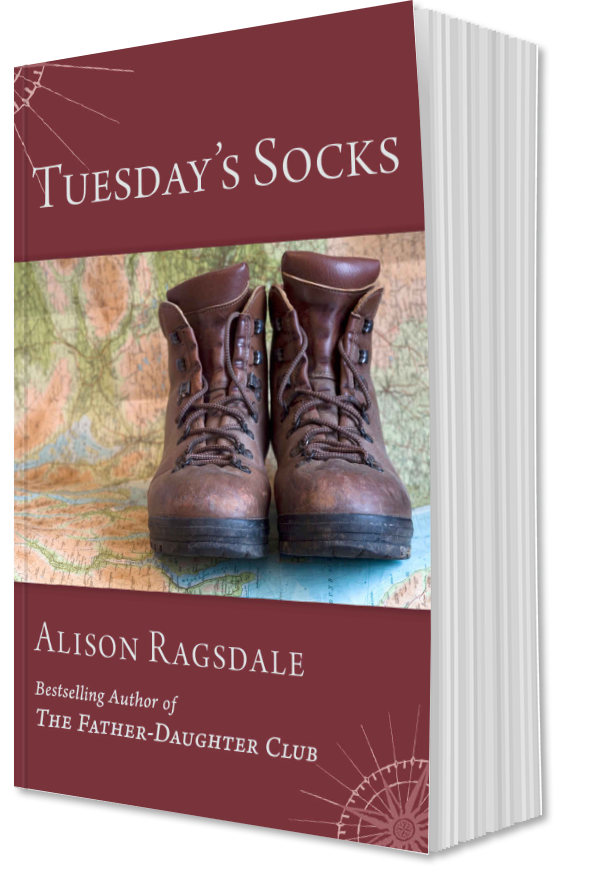 Tuesday's Socks

Founder and sole employee of Mere Accounting, Jeffrey Mere is a solitary man. He has spent his entire life close to home, in the picturesque Scottish town of Pitlochry. After sixty-four years of playing it safe, with retirement looming, Jeffrey resolves to climb Ben Macdhui, Britain's second highest peak. His decision sets off a chain of events that changes his life forever.
He returns from the mountain to find that nothing is as he left it and events begin to spiral out of control. Within a few weeks a fire threatens the street where he lives, there is a new woman in his life and he finds himself on the ancient streets of Rome. Is sixty-four too old to take a leap of faith that could change everything?