Books With Heart, and a Touch of Scotland
A proud Scots lass, I was born in Edinburgh and that strong connection to my homeland has never left me. Consequently, my novels are set in the stunning Highlands and islands of Scotland. I've tried to capture the essence of Scotland, the breathtaking scenery and the strength, humor and heart of the people. My books are emotionally charged novels about family, love, loss, hope and self discovery.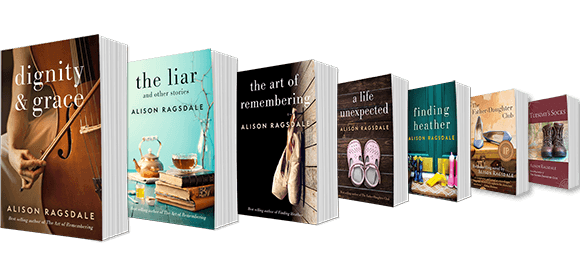 About Alison
Thank You For Visiting
Originally from Edinburgh, I am a former professional dancer and marketing executive. Having spent over two decades as a nomad, living in eight countries, I've now settled near Washington D.C. with my lovely husband and dog. I was educated in England and hold an MBA from the University of Leicester.
My first two novels, TUESDAY'S SOCKS and THE FATHER-DAUGHTER CLUB, are both Amazon best sellers. THE FATHER-DAUGHTER CLUB also won the 2016, IPPY Bronze medal in the Best Regional Fiction – Europe category. FINDING HEATHER is my third best-selling novel that was released in October, 2016. My fourth, A LIFE UNEXPECTED, also an Amazon best seller, won a 2018 IPPY Bronze medal in the Popular Fiction category.
THE ART OF REMEMBERING, released in July, 2019 debuted as a best seller. It has since been included in BookBub's Best Book Club Book list for July and August, 2019, was honored as a finalist in the 2019 American Fiction Awards, was shortlisted in the 2019 CIBA Somerset Award, and was a finalist in the 2020 Eric Hoffer Award.
THE LIAR AND OTHER STORIES is my first collection of short stories and was released in May of 2020.
My seventh book, DIGNITY AND GRACE, was released in July, 2020 and is an Amazon #1 bestseller.
My eighth novel, HER LAST CHANCE, was released in April, 2021 and is an Amazon #1 bestseller.
My next book, SOMEONE ELSE'S CHILD, will be released in January, 2022.
Join the Highlanders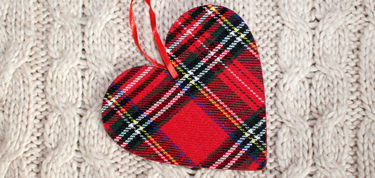 The Highlanders club is a VIP group of readers and reviewers — the first to receive insider info on giveaways, signing events, and exclusive previews of new releases.
I hope you'll join us.
Invite Me To Your Bookclub
Getting together for a book club with one of my novels? Why not invite me to join you via Skype.
Drop me an email if you are interested and we will see if we can arrange something.